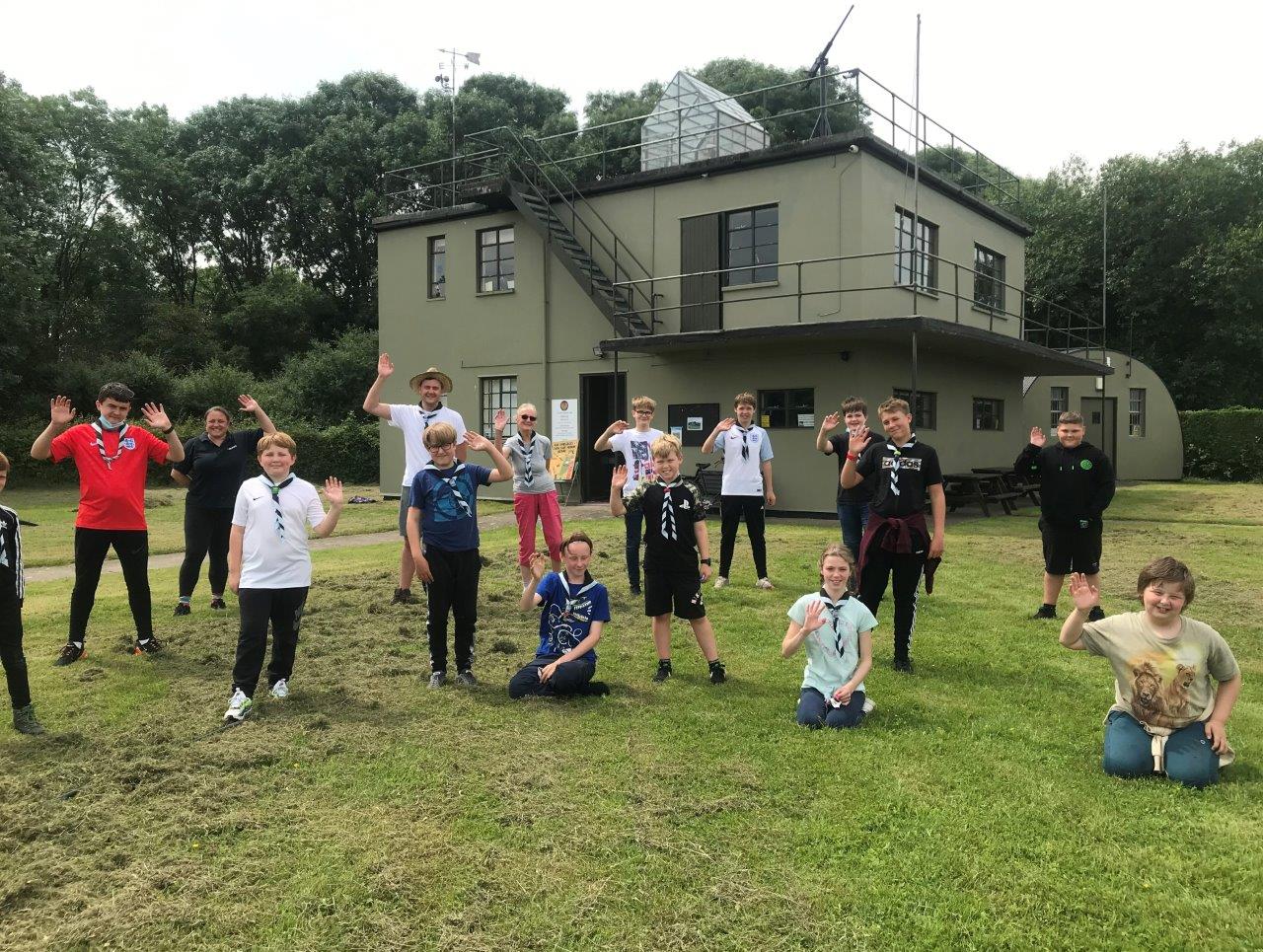 Scouts is for boys and girls from age 10½ through to 14½. Our Scout troop meets on a Friday night between 7.30 and 9.30.
Weekly Activities
On our weekly troop nights, activities we run for our Scouts encompass traditional Scouting activities such as tracking, mapping, fire lighting, pioneering, knotting, backwards cooking and tent pitching in addition to air activities, which we focus heavily on being the only RAF recognised troop in the District and indeed the whole of Suffolk. Air activities include learning all about flying, how aeroplanes are put together and work and how airfields operate, as well as training in our fully equipped flight simulator room. We also work towards different badges each term, have nights ran by our young leader team, games nights and resource & initiative nights.
Air Activities
We aim to get all of our Scouts flying at least once or twice a year. We also try and include gliding in the programme wherever possible. We hope to organise further trips to RAF bases and aviation sites of interest in future.
Shooting & Archery
We have fully qualified archery and shooting instructors. We run archery usually at camps, and shooting on troop nights.
Camps
We try and include around 4-5 different camps every 12 months, plus other events such as the Border Hike in Derbyshire, visits to airbases and 'Air Camps' (Where many Air Scout troops around the country meet).
We also join in national Scouting events- in 2014 and 2018 we attended NORJAM, an international Jamboree held near Norwich, with around 5000 other Scouts from all around the world.
Competitions
We offer Scouts the chance to take part in all district competitions; Fishing, Shooting, Archery, Quiz, Football, Log Sawing, Swimming, Tent Pitching & more!
Leadership Training
We are one of the only troops in the area that runs a comprehensive training scheme for our APLs, PLs and Young Leaders. We teach them the basic tools of leadership, how to be a good leader and how to take responsibility in different situations.
Patrols
Each Scout is a member of one of four patrols: Eagle, Falcon, Gannet and Harrier. Each patrol has a Patrol Leader (PL) and Assistant Patrol Leader (APL). Scouts work in patrols for most activities and events, building a teamworking mindset.